STEAM can provide services to assist implementation on the cloud platform of your choice.
We also provide access to Web Site, DNS and Server Hosting.
Click on the following links to access hosting services:
For hosting support Phone 1300 886 484 24 hours x 7days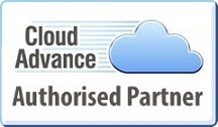 Cloud Authorised Partner
Web Sites
Need help setting up your web site? Give us a call on 02 8249 8175 or email sales@steamcomputer.com.au
You may like to have a look at a selection of our customer sites
Payment method
Payment can be made with accepted valid credit cards (Visa, MasterCard). Delivery and service subject to clearance of payment. Other payment methods may be possible to approved customers.
Warranties and liabilities
STEAM Computer Pty Ltd will under no circumstances be liable for any indirect, incidental or consequential loss or damage arising in relation to any transaction entered into.
Refund
If you have been incorrectly charged, to claim a refund, credit, or for further information please send an email to sales@steamcomputer.com with details and contact information. Claims must be lodged immediately you become aware of an incorrect charge and can only relate to the most recent charge. Please see other details HERE
Law
Business Services Terms and Conditions are governed by the laws of New South Wales except for Special consideration for Hosting Services Governing Law can be found HERE. The parties irrevocably submit to the exclusive jurisdiction of the courts of New South Wales and ACT.
Acceptable Use
Acceptable use policy may be found HERE
Termination
The arrangement may be terminated by either party by contacting the other with seven days' notice. Any unused portion or subscription may be forfeit.
Force Majeure
Neither party is liable for failure to perform their obligations if such failure is as a result of Acts of God (including fire, flood, earthquake, storm, hurricane or other natural disaster), war, invasion, act of foreign enemies, hostilities (regardless of whether war is declared), civil war, rebellion, revolution, insurrection, military or usurped power or confiscation, terrorist activities, nationalisation, government sanction, blockage, embargo, labor dispute, strike, lockout or interruption or failure of electricity or communication service. No party is entitled to terminate this Agreement per the Termination clause in such circumstances.
Occupational Health and Safety
The supplier may refuse to undertake any work that is deemed to be dangerous to health and safety or in an unsafe environment. In such cases the supplier will advise the client who will endeavor to correct the problem at the earliest possible time.
Privacy
We will disclose personal and company details to third party suppliers and providers only as required to deliver products and services. Detailed Privacy Policy for hosting services can be found HERE
Full Terms and Conditions for Hosting Services
Full Terms and Conditions for Hosting Services can be found HERE
Company Contact Details
sales@steamcomputer.com.au
Ph. 02 8249 8175
95 Pitt Street Reception Level 12
Sydney New South Wales 2000
Australia